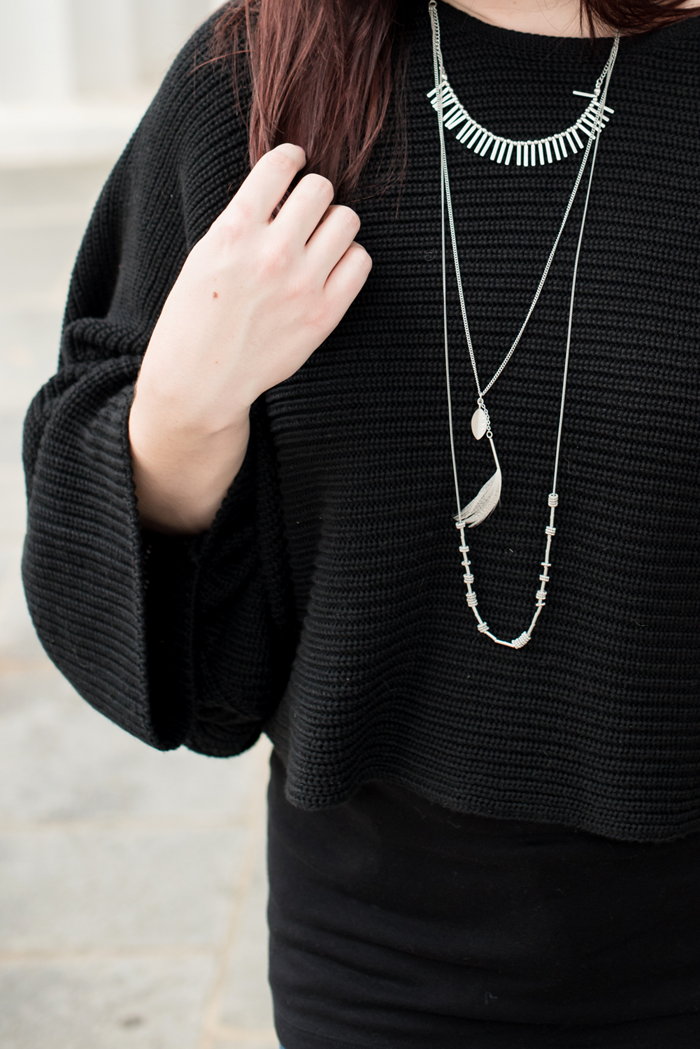 With winter comes the addition of extra layers to keep warm – cozy sweaters and coats. Sometimes it feels like there's not much you can do to accessorize when you're all decked out in your warmest sweater. I've always been one of those people who love the cold weather, even though we just don't see a lot of it here. So, when we finally get a cold snap and I get to wear my softest sweater, I make sure to find an easy way to accessorize my outfit.
My favorite way to dress up a warm sweater, like this popover, is to add fun jewelry depending on how much I'm looking to dress things up. For instance, an easy every day addition to your outfit would be a long, multi-layered necklace that could be just the right amount of jewelry to break up a solid-colored sweater. This necklace is really fun to wear, but still casual enough that you can wear it with almost any warm winter look. Pair it with a simple pair of studs and your favorite sweater for a winter look that's just right for any day.
For a look that's a little dressier than something you'd wear every day, adding a statement bib necklace and matching earrings will dress up your look for an evening out. I fell in love with this gold, silver, and rose gold bib necklace and earrings when I saw it, and knew it would be a great way to take a simple sweater and jeans from daytime to a night out. Plus, you could break up the set, wearing just the bib or just the earrings if your style is a little more minimal. Personally, I love to wear the set together—adding the bib and earrings takes a simple winter look and makes it a whole lot more fun to wear.
So, how will you be adding accessories to your winter layers this year?
To see more of Molly's work you can visit her blog, Miss Molly Moon.